Qubemed
System for issuing certificates
Qubemed is a Swedish eHealth Agency approved system for issuing COVID 19 Certificates.
White-label

system

Qubemed is a system where we want you to represent your company without any advertising from us nor about Qubemed. All emails that are sent from Qubemed will not have any information about us.
Company branding is a thing that we respect, no more bloat!
Branding options
In Qubemed you can configure your logo, company name, Email footer, and more! We want you to make your customers comfortable, and with your company brand image, it can't be more trusted.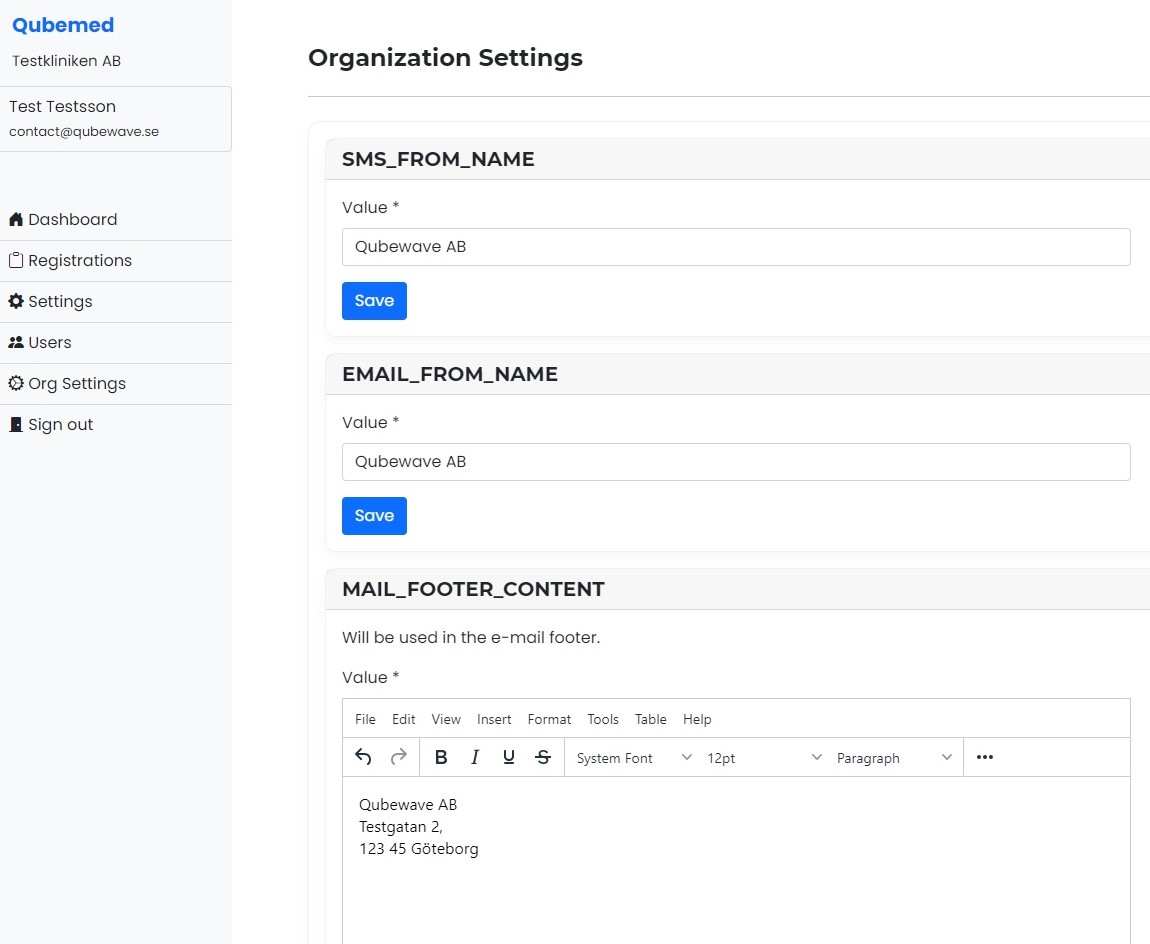 Competitive

prices

When we designed the architecture behind Qubemed we want to create an affordable option for companies that are newly started, but at the same time make it as powerful as possible.
Real time

certificate creation

We at Qubewave love new technologies and like to always use the latest state-of-the-art technology when we build systems. Qubemed is a system where we want our customers to be able to collaborate easily with their colleagues, therefore we have added real-time updates to everyone online in the system. With real-time updates, you will always know what's happening with your patient. Never be uncertain about who's creating certificates again!
Monthly plan
3 SEK / certificate*
0 SEK / email
400 SEK / Month
Contact us
* = Certificate created by the Swedish eHealth Agency. All prices are subject to change without prior notice due to currency fluctuation and/or unforeseen economic circumstances.
Ready for a
demo

?

If Qubemed sounds like the system best suited for your company, we're glad to have a meeting with you. But if you would like to test the system without any calls or meetings, that's fine! Just send us an email and we will be glad to create an account for you in our demo environment.
Missing something?
If you're missing a specific function or integration, we're all ears!
Contact us at contact@qubewave.se and tell us what you're missing.